Inner Peace:

If you can...
If you can be mindful of all about you,
If you can start your day without caffeine,
If you can always be cheerful, ignoring aches and pains,
If you can eat the same food every day and be grateful for it,
If you can resist complaining and boring people with your troubles,
If you can understand when your loved ones are too busy to give you time,
If you can fill your mind with compassion, rise up early and be thankful,
If you can treat people as if they were what they ought to be.
If you can enjoy when you can and endure when you must,
If you can take criticism and blame without resentment,
If you can conquer tension without medical help,
If you can sleep without the aid of drugs,
If you can relax without the liqueur,
If you know that love is all we have,

Then you're probably a...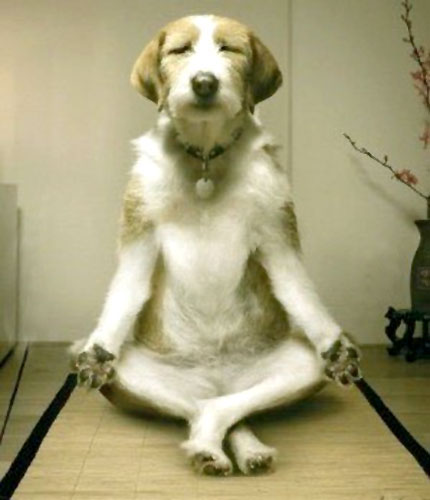 Doggiesattva


Support this site: Visit our Zazzle store featuring ultra hi-res images of artworks, Hubble/ESA/NASA space images, Mandelbrot fractals, maps and more. Images up to 525 megapixels allow for fine printing at the largest sizes. Give a fine print as a gift that could hang around for a hundred years or more.